Director General Message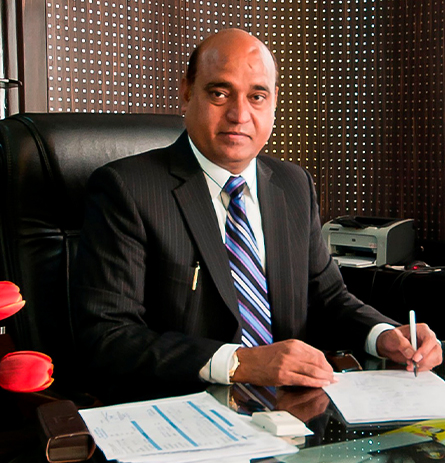 Dr. Narendera Singh (Chairman Oxford College of Education)
M.Tech.(IIT Delhi), Ph.D (IIT Delhi), Post Doc. (U.K)
It is my privilege to greet you on behalf of Oxford College of Education. We believe that excellence in education is achieved when it is student oriented and delivered with scientific and creative teaching approaches by skilled professors who love their subject and their students. Students cannot become gems until they are polished by good teachers. Dedicated and effective teachers are harbingers of good education. Keeping this in mind we always look for excellent faculty and infrastructure.
Academic excellence, holistic education, global relevance and values continue to be the corner stones of Oxford College of Education, I am confident these four aspects will always define learning at Oxford College of Education.
We are deeply entrenched in the process of building an academic culture that is based on norms of merit based advancement and putting structure in place that would help build and resource like well equipped labs, advancements in library, etc. that are needed to create an outstanding institution
Profile Overview:
Dr. Narendra Singh was born in a prominent family of Bharatpur (Rajasthan) in village Pidawali in June, 1961. He completed his education with M.S., M. Tech and Ph.D from Indian Institute of Technology, Delhi. He has carried out his post doctoral studies from University of Leeds, England He has vast experience of Technical Education in Universities of America, Austria & Australia. Dr. Singh has been associated with promotion of Quality Technical Education in the country. He has also worked on various aspects of Promotion & Utilization of various sources of Energy.
Dr. Narendra is a member of a number of National & International Technical Association & Forums. He is on the Board of Governors of RIET, Jaipur; RCEW, Jaipur; RPC, Jaipur; KITE, Jaipur, CGI, Bharatpur(Rajsthan). Dr. Singh has been a member of Governing Council of many Technical Institutes and B-Schools in the country. He is also an active member of ISTE.